Teaching, a Thankless Job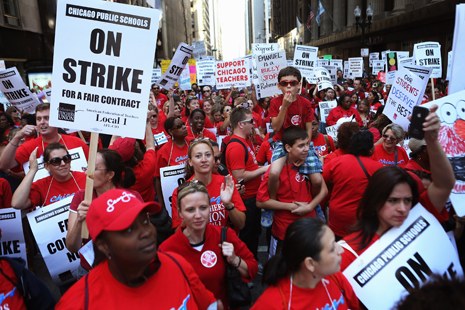 Hang on for a minute...we're trying to find some more stories you might like.
A new Walkout on American Schools was demonstrated, this time in protest of low teacher wages. Oklahoma teachers plan to continue massive demonstrations at the state Capitol to keep the pressure on lawmakers to find more money for public education.
Classes were canceled at some of the state's largest school districts last week and will remain closed Monday as thousands of educators, students, and their supporters keep up the protest.
This push is largely from educators in Republican-led states, the lowest-paid in the nation. A strike by West Virginia teachers inspired the movement, which also spread to Kentucky and Arizona.
In late March, Republican Gov. Mary Fallin signed off on the state's first teacher pay increase since 2007, giving educators a boost of about $6,100 a year.
However, leaders of the state's largest teachers union say that's not enough. The Oklahoma Education Association President Alicia Priest on Friday demanded that lawmakers pass a repeal of a capital gains tax exemption and called on Fallin to veto a repeal of a proposed lodging tax.
In 2015, the weekly wages of public school teachers in the United States were 17 percent lower than comparable college-educated professionals — and those most hurt are veteran teachers and male teachers.
It's truly astounding how much of an underappreciated job teaching is in the United States today. As pivotal roles in the development of our youth, teachers should be paid as much as other professions such as doctors and lawyers.
Teachers are the foundation for our future; these mentors guarantee a society of continued innovation by educating the children who will one day lead the nation. Therefore, American citizens should invest more money and resources into ensuring that the people who shape our future generation the most aren't deterred by a pay gap.
About the Writer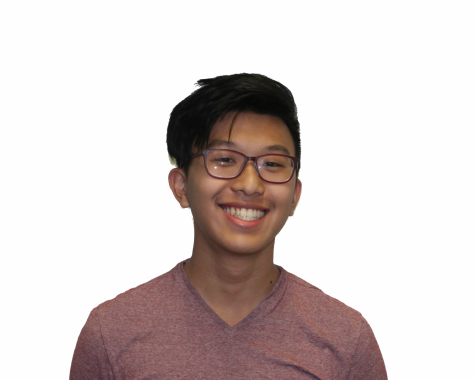 Alan Chau, Editor-in-Chief
Alan Chau is one of Guide Post's Editor-in-Chiefs and digital designers. He is an avid writer and political activist, with strong passions in creative...