JSU Members Partake in Names, Not Numbers
Fifteen members of North High's Jewish Student Union (JSU) are participating in Names, Not Numbers, a program that works to interview Holocaust survivors and put together meaningful films based on their stories. 
Names, Not Numbers is an organization with three main goals: to transform the traditional study of the Holocaust into an experiential program, to pass down the memories, stories and lessons of the Holocaust to the next generation, and to inspire future generations to terminate anti-Semitism. More than that, Names, Not Numbers works to combat all forms of hatred and intolerance.  
The club members who are partaking in this program are Benjamin Malekan, Sarah Elyassian, Ariel Baron, Nabi Nabavian, Liel Aghajani, Isaac Shemooilian, Daniela Azizzadeh, Leah Hakimian, Mikaela Imani, Leah Hagooli, Briana Baratian, Kayla Hannanian, Liora Kaya, Shira Bootehsaz, and Avishai Aghelian. 
In the program, students will learn about the Holocaust by producing their own documentaries. Students conduct one-hour oral history interviews with a World War II veteran or a Holocaust surivor to preserve firsthand testimonials.  Accordingly, Names, Not Numbers aims to cultivate intergenerational connections. 
In addition to working with community organizations, Names, Not Numbers also collaborates with public schools across the United States to provide students with the opportunity to partake in the project. Public school students' insights showcase their devotion to follow in the footsteps of many individuals who take action against intolerance.
"I'm inspired by these students in their outreach and compassion. Together with the survivors, each one has become a teacher of history that must be remembered," said Steven Spirlberg, an Academy Award Winning Director. "It is also so gratifying that you – in your own way – have shown us that this and future generations will not stand aside when they have a chance to tell a story that can make a difference for the good of all of us."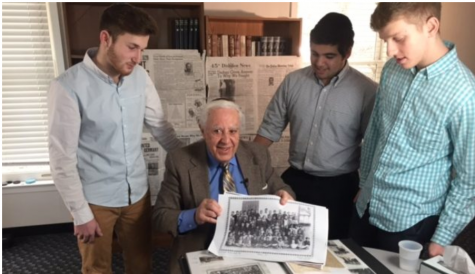 North High JSU members are commiting about an hour of their week for the next few months to learn the interview process and work to create a meaningful film. The students have also started to create a list of questions to ask Holocaust survivors, after reading a research paper that covers all past experiences of their assigned survivor.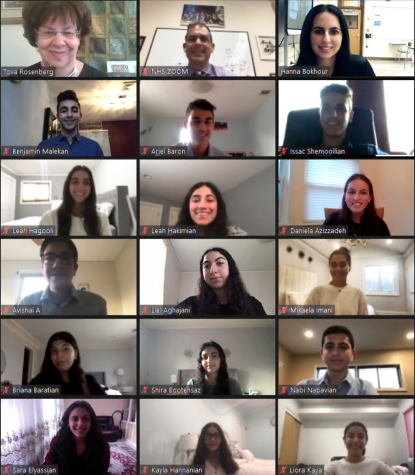 "The work we are doing is crucial for future generations to understand the horrors Jews and other minority groups went through," said Sarah Elyassian, a president of JSU.
The club members are spilt into groups of five, so that the students interview a total of three Holocaust survivors. Their interviews will be transformed into a brief 20-minute video of the survivor's life in the Holocaust, working to preserve segments of the history and aftermath of World War II through digital media. 
Professionals, such as journalists, filmmakers, and Holocaust survivors, will help guide and prepare the JSU students for their interviews. The students may also be featured in a mini-documentary titled "Names, Not Numbers: A Movie in the Making," produced by a filmmaker who often details the year-long program based on student produced documentaries. A large event is also planned to honor all the interviewees and exhibits the mini-documentary formed from the students' work.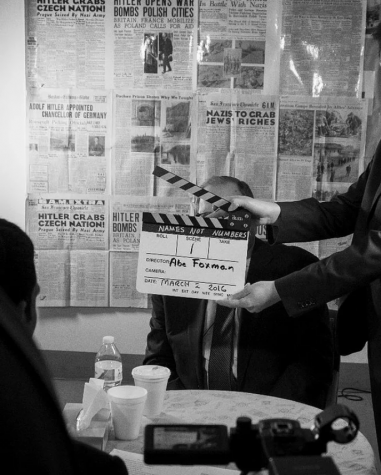 "The whole project is all about the students- they're the ones who ask the survivors the questions and they're the ones who are filming, editing and choosing what they want to put into their documentary," said Tova Fish-Rosenberg, creator of Names, Not Numbers.
As most Holocaust survivors are in their 90's and the time left to tell their stories becomes increasingly limited, Names, Not Numbers offers North High's JSU a lifetime opportunity to meet with Holocaust survivors.
"I believe this program is beneficial in that it helps those affected by the Holocaust speak out and help share what horrors they endured," said Nabi Nabavian, a sophomore officer in JSU. "After such a traumatic experience in their lives, many Holocaust survivors prefer to remain silent. As Holocaust denial is on the rise, many survivors realize that it is their responsibility to silence the deniers. As we progress further into the 21st century, most Holocaust survivors have passed of old age, leaving only a few to tell their stories. Even though my family wasn't directly affected by the Holocaust, I feel it is my responsibility to help honor the legacies of the millions who were persecuted and killed during this tragedy."
As North High's JSU prepares to partake in the Names, Not Numbers project, the students open their hearts and minds to the survivors and all humankind who suffered the consequences of this devastating genocide, forming a bond between the younger generation and the survivors and moving toward a more enlightened community. 
Names, Not Numbers© is an interactive multi media Holocaust Oral History Film Documentary project created by educator, Tova Rosenberg. www.namesnotnumbers.org
View Comments (1)
About the Contributor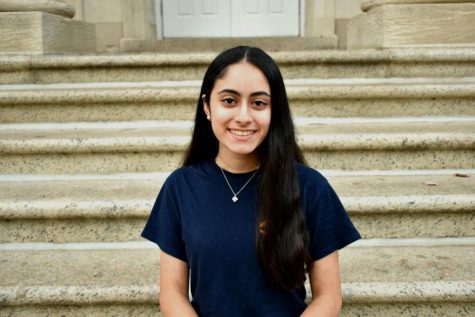 Shayla Bakhshi, Editor in Chief
Shayla Bakhshi is one of Guide Post's editors in chief. She is also a part of the GNN varsity cheerleading team. Shayla is the president of SADD (Students...